Inspiring Smiles through Delicious Experiences
Our employees are our greatest asset! We treat our team with respect and honesty. We are committed to providing our employees with a stable, safe and enjoyable work environment so that they may realize their greatest potential in learning and personal growth.
Dream Big, Work Hard, Get it Done, Play Fair, Have Fun, Make a Difference.
The Possibilities Are Endless
Take risks, be open-minded and embrace change. It takes a lot of courage to release the familiar and seemingly secure, to embrace the new. But there is no real security in what is no longer meaningful. There is more security in the adventurous and exciting, for in movement there is life, and in change there is power. Your new opportunity awaits you.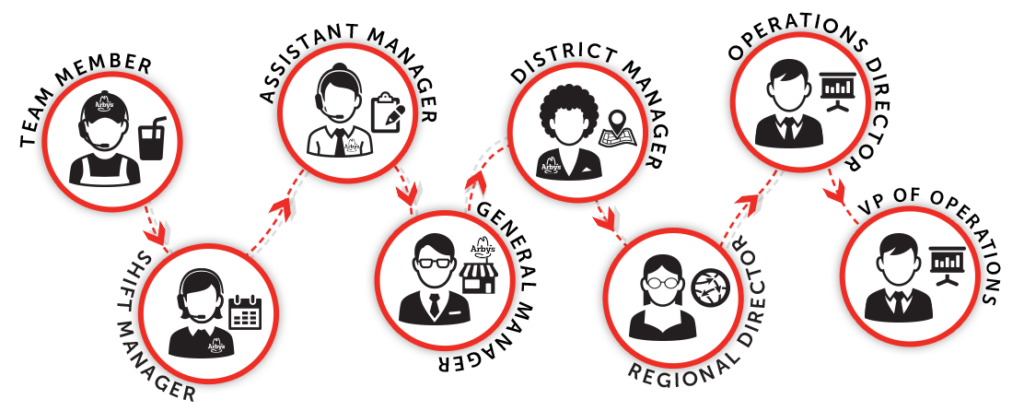 We'll provide you with continuing education while employed with us! It's like a FREE EDUCATION! Take advantage of the incredible career opportunities we offer each employee who expresses the interest and exhibits the needed leadership skills! The sky's the limit as to what you can achieve!