DRM Introduces New Director Of Training & Development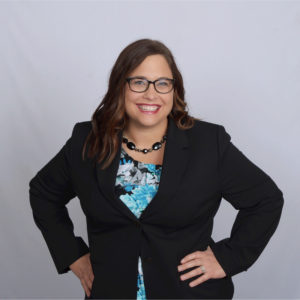 DRM hires Michele Harvieux as the Director of Training and Development to begin on November 1, 2020.
Harvieux has an extensive background in management training. Prior to joining DRM, Michele was a Field Training Manager for Arby's Restaurant Group, Inc. Collectively, she has over 23 years of experience with Arby's. Among many other talents, Harvieux brings hiring expertise, people development and multi-unit management skills.
"We are very excited for Michele to join the DRM Team. She will contribute significantly to the growth and development of our team members and management team!" said Marc Johnson, DRM President and COO.
Working alongside Mitchell Johnson, Director of Operations, Kent Kaphingst, Regional Director, Loyce Benge, Regional Director, and DRM's 16 District Managers spread out across Iowa, Illinois, Minnesota, Nebraska and Wisconsin, Harvieux will be responsible for developing and executing DRM's training programs.
"With her fresh perspective and unwavering optimism, Michele's genuine desire and drive to make a difference will undoubtedly enhance our company culture and positively impact our operations. At DRM, we believe it's paramount to maximize the potential of the DReaM team through inspirational leadership, outstanding execution of our training programs and best-in-class operations," said Mitchell Johnson, Director of Operations & Fun.
"DRM has thrived on growing throughout our 43-year history and we are excited to bring Michele aboard as our Director of Training and Development to support our 97 restaurants. She brings tremendous knowledge and experience in enhancing performance among all levels of management," said Matt Johnson, DRM President and CEO.