DRM is Expanding in Wisconsin!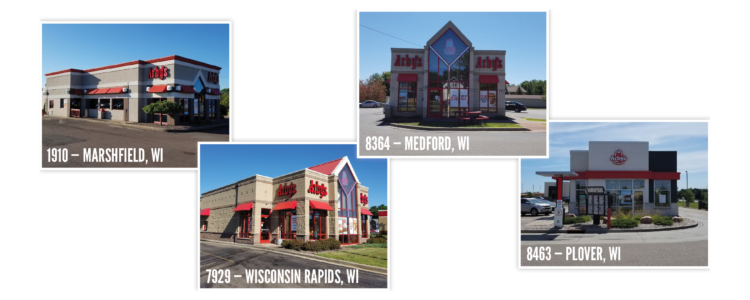 October 1, 2020 DRM Inc., acquires four new Arby's restaurants in Plover, Marshfield, Medford and Wisconsin Rapids, WI. DRM is now the operator of 97 Arby's restaurants.
The DReaM Team would like to give a warm welcome to all of the new team members joining us from PREL Investments, Inc.! We are thrilled about this new opportunity to work with these teams and look forward to a very exciting future!
1910 Marshfield, WI
7929 Wisconsin Rapids, WI
8364 Medford, WI
8463 Plover, WI