NEW ARBY'S® IN BLACK RIVER FALLS NOW OPEN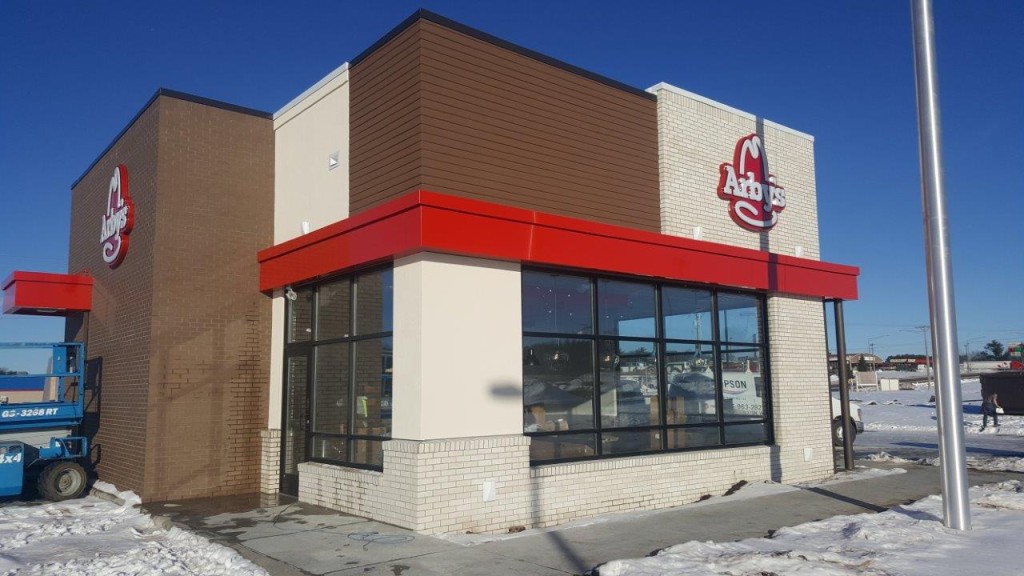 Black River Falls, WI – A brand new Arby's restaurant and team is eager and excited to serve guests starting February 7 in the newest Arby's building design, "Inspire." Guests will enjoy a communal table with contemporary overhead lighting and an eating bar with multi-media charging outlets. Other signature design details include white subway tile, multi-toned wood walls, chalkboard graphics and bright red chairs. The 2000 sq. ft. building will seat 52 people and employ around 40 people.
"Our team is energized and ready to bring Black River Falls residents their first Arby's location for premium deli-inspired sandwiches and their favorite freshly prepared menu items," said Marc Johnson, Owner & CEO of DRM, Inc.
After everyone has had a chance to check out the new store, Arby's will host a grand opening celebration March 14-17. More details will be posted at drmarbys.com.
The new Arby's restaurant will be open from 10 a.m. to 10 p.m. seven days a week and will offer a drive-thru as well as pick up catering service. Catering can be ordered by phone, in-store or at drmarbys.com. Specials, menus and employment information can also be found on our website.