Fort Dodge Arby's Now Open!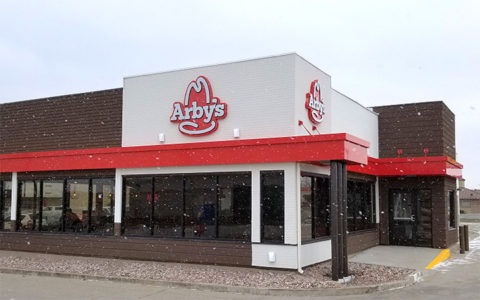 Arby's is now open at 2908 5th Ave S in Fort Dodge, IA!
"We invite the community to experience Arby's premium deli-inspired sandwiches from our Classic Roast Beef to our Greek Gyro. We're thrilled to be in Fort Dodge and eager to serve you!" said Matt Johnson, Owner & CEO of DRM, Inc., an Arby's Franchise.
The 3,500 square foot restaurant is open seven days a week from 10am to 10pm with a convenient drive-thru option. Inside the restaurant, 88 guests can enjoy several seating options including a communal table or eating bar with bright red chairs and multi-media charging outlets.
"We're excited about our Fort Dodge team," said Marc Johnson, Owner & COO of DRM, Inc., an Arby's Franchise. "We're passionate about growth opportunities through our develop from within program." Recruiting information can be found at applyarbys.com.
In celebration of the opening, guests can register in-store for a chance to win a $100 Arby's gift card through January 31, 2019. Guests can also enter to win $1,000 by following instructions on their Arby's receipt. Arby's will host a grand opening celebration on January 9th and 10th. Details can be found below.